The Heritage Inn in Snowflake, Arizona is at the heart of every White Mountains adventure. The inn is uniquely located within a short distance of the Petrified Forest, Painted Desert, Winslow, Route 66, the Snowflake Mormon Temple, Show Low, Pinetop and Lakeside, fishing, skiing, hiking, hunting, rock hounding, several national parks and historic sites, and a myriad of other scenic sites, events and activities.
With so much to do, you can use the information on this page to plan ahead for your best vacation ever!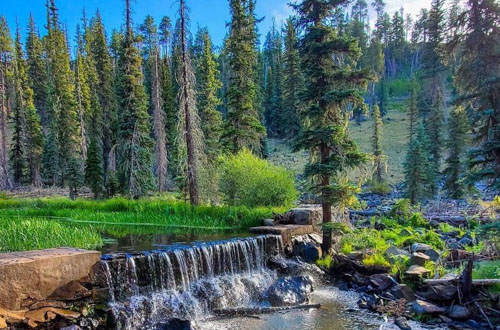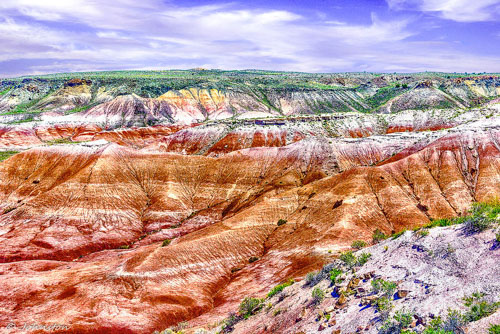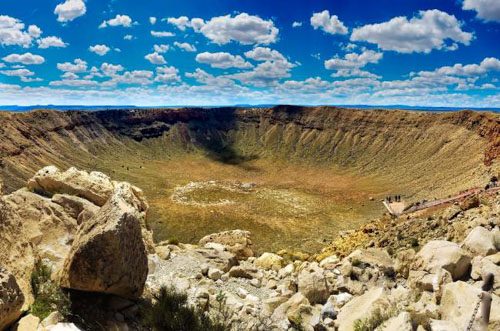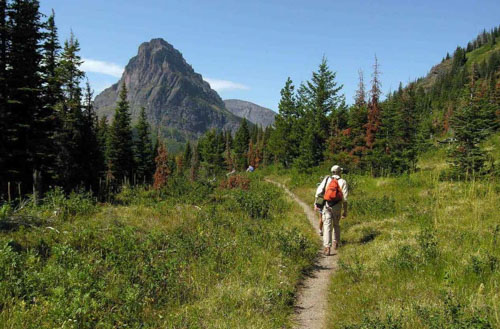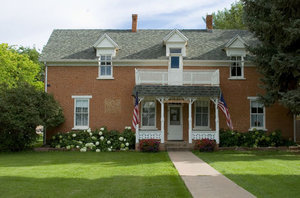 Historic Homes
Stinson Pioneer Museum
Beautifully showcasing the Hispanic craftsmanship of the time, the Stinson Pioneer Museum was built by Mexicans working for early Snowflake rancher Jim Stinson. Later sold to Wm J Flake in 1878, this historic home exhibits aspects of the early pioneer lifestyle including a loom used by Lucy Hannah Flake and a working blacksmith shop.
James Madison Flake Home
When James's wife died he closed up the house, with all the furniture, dishes, and everything still intact! The Flake family decided it was a shame not to share this preserved treasure with the world. Take a tour of the home and listen to some of their family stories, happy and sad.
John Freeman Home
Tour John Freeman's historical home and learn about Arizona life in the 1890's. John Freeman was an industrious merchant, farmer, and Mormon town leader. This home features original antiques, toys, and textiles from the late 1800's.
Jesse N Smith Memorial Home
This house was built by Jesse N Smith – a famous Mormon politician, Snowflake leader, and cousin of the Prophet Joseph Smith – for Emma Larson Smith, his fifth wife. Upstairs, the four bedrooms feature rare displays, which are dedicated to four of his five 'sister wives'.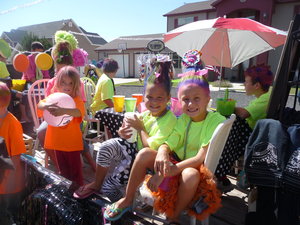 Local Events
Pioneer Days
Join us at the Heritage Inn during Snowflake's Pioneer Days Celebration! Enjoy an exciting town parade, arts and crafts fair, car show, and tons of children's entertainment. There are also a number of theatrical performance as well as a two-day rodeo event and a fireworks display at night!
Snowflake Chamber Calendar of Events
During your stay at the Heritage Inn, why not check out what's happening in town on the Snowflake AZ Chamber website.
Red Rock Lavender Festival
An 8-day event that happens each June.
Activities include:
cooking with lavender
lavender growing discussion
wine tasting room open – tastings and wine sales
lavender shop open – products for sale
lavender plant sales and growing advice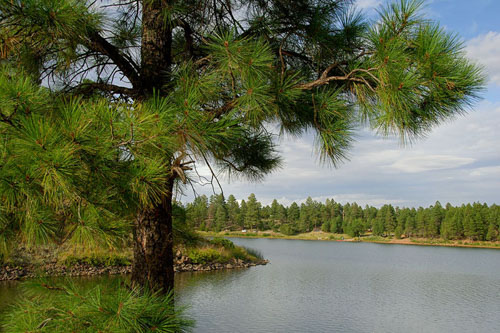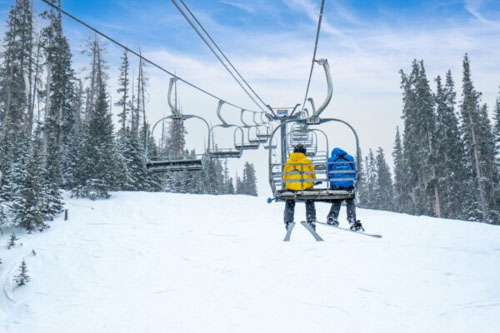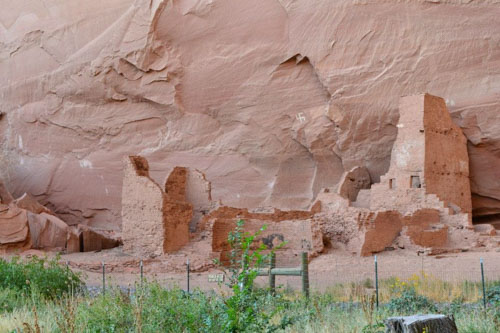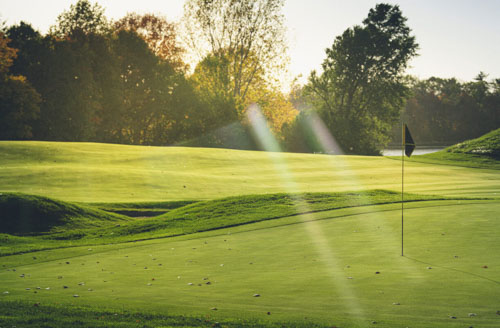 Attractions
Painted Desert National Park
Looking like pastel mounds of Neapolitan ice cream, Northern Arizona's Painted Desert is a vast, striated badlands that extends some 150 miles from the eastern end of the Grand Canyon into Petrified Forest National Park. A geologist's other-worldly paradise, the colorful hills, flat-topped mesas and sculptured buttes of the Painted Desert are primarily made up of the Chinle Formation, mainly river-related deposits dating back some 200 million years. Inhabited by indigenous people for thousands of years, the multi-hued sweep of pigmented rock in the arid high desert received its present name in the 1540s from the Spanish explorer Francisco Vazquez de Coronado, who called the area El Desierto Pintado.
Route 66 – Holbrook to Winslow AZ
Beyond the Petrified Forest, Atsuo Sakurai makes some of the best sake outside of Japan in the small town of Holbrook. Don't believe us? Arizona Sake, Sakurai's brand, was awarded the title "World's Best Sake Made Outside Japan" at Tokyo's Sake Competition in 2018.
After a 40-minute drive along historic Route 66 you can stand on the corner in Winslow, Arizona, and snap a shot of that iconic road sign. Then, follow along as we meet two Harvey Girls, at La Posada, who share the history of the original Harvey Girls of the 1880s and how they helped build the West. Lots more to see in this iconic Arizona town.
Route 66 – Holbrook to Williams AZ
Want a little more of an adventure? Take Route 66 from Holbrook to Williams AZ. Williams is a quirky but stunning small town that is considered the gateway to the Grand Canyon. See the natural beauty, dine in the unique restaurants and meet the fascinating locals. Nothing about this historic little town is mundane.
Meteor Crater Natural Landmark
Visit the world's best-preserved meteorite impact site on Earth. Located just minutes from Interstate 40 and the old Route 66 in Northern Arizona near Winslow. Meteor Crater is the spectacular result of a collision that rocked the American Southwest approximately 50,000 years ago with the energy of more than 20 million tons of TNT. Situated under the wide skies of the Arizona High Desert, Meteor Crater offers an interactive educational experience for the entire family in a beautiful, natural setting. Be sure to stop at the Meteor Crater Visitor Center located on the rim of the Crater. The fully air-conditioned building features an 80-seat widescreen theater, indoor crater viewing area, Crater Trail access, Interactive Discovery Center, artifacts and exhibits, gift and mineral Shop, "Collision!" 4D Experience Room, and the Blasted Bistro.
Snowflake to Greer AZ
Many people think Arizona is just one big dry desert. However, beautiful nature destinations and waterfalls with breathtaking scenery prove otherwise. The town of Greer is just such a place. Just a stunning 1.5-hour drive from Snowflake is Greer, a small mountain town (the highest elevation of any community in AZ) that acts as an outdoor four-season recreational paradise. If you want to escape the city and be close to nature, you better plan a day trip to Greer Arizona! Camping, hiking, fishing, hunting, rockhounding, wildlife viewing, and winter activities abound in this magical place. Greer is a place where you can see unparalleled beauty and nature at its best. The drive to Greer will take you through the vibrant towns of Show Low and Pinetop/Lakeside.
Attractions continued
Sunrise Park Ski Resort
Located near Greer, (65 miles) in the heart of Arizona's magnificent White Mountains, Sunrise Park Resort is a recreational paradise offering a wide range of fun and excitement.
In winter, three mountains offer some of the finest skiing in the Western United States. With 65 runs, there's an adventure for skiers of any level. There is also a separate snowboarding area, cross country ski trails and a special children's "ski-wee" area.
During the summer, enjoy cool temperatures and outdoor adventure that includes scenic lift rides, zip-line tours, downhill mountain biking, nature hikes, tubing slide, airbag jump, archery course, disc golf, water sports and horseback tours.
DoBell Ranch – Petrified Wood, Holbrook, AZ
With something always new to see, no visit to the DoBell Ranch is ever the same. New digs and new projects coupled with the comfort of knowing the quality of the petrified wood. Privately owned with prices way below the retail gift shops. The DoBell family adds to the enjoyment of finding that perfect piece of Arizona ancient history.
Blue Rooster Hunting Ranch
Arizona's premier hunting reserve. If you love to hunt, this is the place for you. No license or tags required. Spot and stalk hogs, Birds, 14 species of Rams, Bison and so much more. Hike the beautiful canyons with the Little Colorado River winding through this private reserve. Spend time with friends and loved ones in the great outdoors and fill up that freezer!
Rock Hounding Galore!
Arizona is well known for its gem and mineral rich terrain. There are dig sites in all directions from the Heritage Inn. Find your treasures and then unwind and tell the story of your discovery. We host lapidary and mineral society groups.
List dig and BLM rock hunting sites.
Mormon Temple
Snowflake Arizona is the site of one of the most stunning Mormon Temples outside of Salt Lake City. The Heritage Inn is less than 2 miles from the temple entrance and the ideal place to stay before and after a visit.
Native American Sites
The area surrounding Snowflake, AZ, home of the Heritage Inn, cannot be fully appreciated without recognizing the rich history and culture of the native American tribes in the region. Petroglyphs and ancient sites abound in the region and the remnants of these noble people are still vibrant and present today.
White Mountains Birding
Year-Round Species. Breeding Migrants. Passing Through. Snowflake AZ and the surrounding area host enough unique species of birds to thrill even the most seasoned birding fanatic. Only 15 minutes from the Heritage Inn sits Pintail Lakes, a nationally recognized year-round bird sanctuary and migratory viewing park.
Regional Hikes
Fool Hollow Lake Trail – Show Low
Summit Trail – Show Low
Los Burros Trail – Lakeside
Hidden Cove Park – Holbrook
White Mountain Trail System – Lakeside
Pole Knoll Trail – Springerville
Lyman Lake State Park – Saint Johns
Homolovi State Park – Winslow
Mount Baldy Crossover Trail – Greer
Blue Ridge Cave Trail – Show Low
Bluff Hiking Trail – Show Low
Snow Creek – Show Low
Blue Mesa Trail – Chambers
Golf Courses Near Snowflake, AZ
Snowflake Golf Couse
Silver Creek Golf Course
Bison Golf Club
Torreon – Tower Course
Cabin Course
"Great people, with pet friendly accommodations and nice breakfast." ~ Google Review